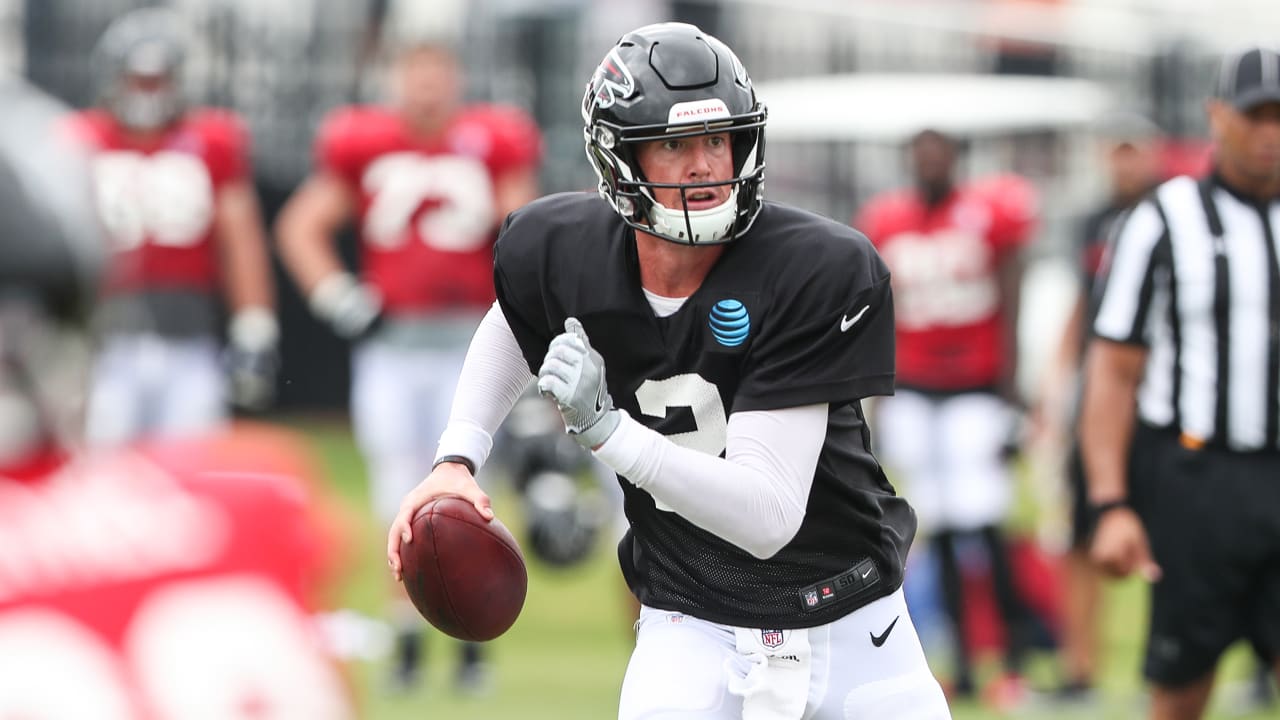 FLOWERY BRANCH, Ga. – The No. 1 area of emphasis for the Falcons' offense this offseason is improving in the red zone.
So how are they attacking that?
Reps, reps and more reps.
"I think we need to be more efficient when we get our chances in the red zone of coming away with touchdowns," quarterback Matt Ryan said. "How do we do it? You rep it. You rep it. We've worked a lot in practice on those situations. I think (Dan) Quinn has made that a point of emphasis for us and you keep going after it. We have to work on our timing, we have to work on our details."
The Falcons scored on 49 percent of their trips to red zone which was 23rdin the NFL in 2017.
There's a lot of things that go into being efficient in the red area, according to Ryan.
"We have to run the football effectively down there as well so it's a combination of all those things. But there's no secret to doing it. It comes down to hard work and finding ways to get it done."
And the team is putting in the work.
Head coach Dan Quinn has said they have put new wrinkles in the offense this offseason and part of that is in hopes they'll create more explosive scoring plays.
Too many drives ended in field goals kicked by Matt Bryant last season, and although Quinn was happy with the points, he wants more touchdowns.
"Offensively too many drives got stalled whether it had been a penalty that could've kicked you back out to kick a field goal," Quinn said following Friday's practice. "We love Matt Bryant, but we like it when he's kicking extra points even better. We wanted to make sure when there were opportunities for us to convert on some of those, we'd work hard on that and we have."
Friday's practice featured a significant amount of red zone work and that will continue throughout the preseason.
Ryan and Quinn both reiterated how important timing is in this specific part of the game and that's where the importance of practice reps comes in.
"You could imagine the importance of that," Quinn said. "How quickly some of the routes take place, so that's what we did before practice, in It, and if you were watching afterwards there's at least once or twice a week that receivers, running backs and quarterbacks are getting together and emphasizing some of the routes and the timings. If there are rub routes that could happen, you can't be past a yard. All the small timing of the things that happen you have to be on point, back shoulder throws, fades, back line throws, there several different specific techniques, that are specific just to the red zone, so we're spending a lot of time on that."